You've battled your way around our five Objective maps, and now we're giving you a sneak peek at the next in development! From 17:00 UTC, Friday, July 31st until 17:00 UTC, Monday, August 3rd, certain servers will be set to be playing only Dome, in addition to the normal array of standard Objective and StopWatch servers. Be sure to look for them in the Server Browser if you want a sneak peek at the next map to come!
Event Duration
London (BST, UTC +1:00): 18:00, Friday, July 31st - 18:00, Monday, August 3rd
Los Angeles (PDT, UTC -7:00): 10:00 AM, Friday, July 31st - 10:00 AM, Monday, August 3rd
Sydney (AEST, UTC +10:00): 3:00 AM, Saturday, August 1st - 3:00 AM, Tuesday, August 4th
About Prototype Showcase
Dirty Bomb will always have something new in development, and whether it's a new map, mode, or something else there's no replacement for the kind of feedback that our players can provide. As such, we will occasionally give limited sneak peeks of upcoming content in its prototype state, in order to ensure that it is of the highest possible quality when it is fully released.
Please remember that these features are in a prototype state. While everything should be playable and largely functional, there will be bugs, there will be imbalances, and there will be parts that are clearly unfinished, most notably the textures on the maps, as well as pieces of poor collision..
About Dome
Dome is a large Objective/Stopwatch map featuring three objectives.
Objective 1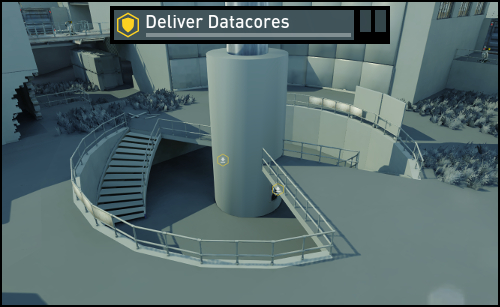 Objective 1 requires the Attackers to carry two Datacores from the helicopter near their spawn to a radar tower. Standing in their way, aside from the opposing team, are two gates that block direct routes to the Objective, and can be opened by blowing up nearby generators. As with other Delivery objectives, players carrying the object cannot use their abilities or weapons without dropping it, although it can be used as an improvised melee weapon if needed.
Objective 2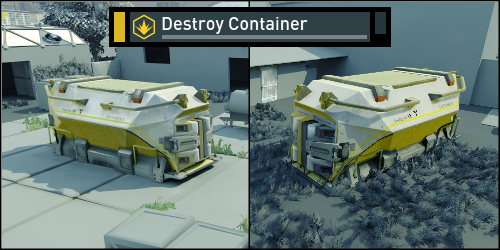 Objective 2 gives the attackers two bomb sites to plant at, ones that the defenders must defend against the attackers. Attackers can also open up additional routes through the objective by raising a ramp towards a rooftop, or fixing a forklift to do much the same. Only one of the bomb sites must be destroyed in order to trigger the next objective.
Objective 3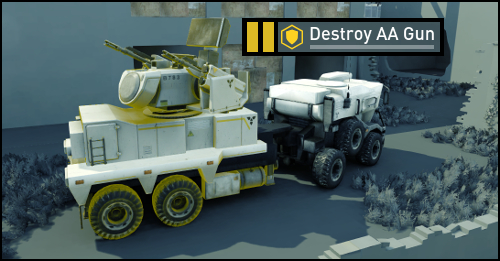 Objective 3 is another Bomb objective, requiring the attackers to plant a bomb on an anti-aircraft gun. There's a few dozen paths through the area, and more can be activated by destroying two doors along the main path. Once the bomb is detonated, the Attackers have won the map.
Please let us know what you think of Dome in the Official Forums!
--Team Dirty Bomb--