New post-game information and breakdowns, Javelin tweaks and additional changes headline this week's Fine Tuning Update.
Post-Match Screen Changes
So we heard you like stats...
We've added a new section to the post-match screen that contains a more detailed breakdown of every player's match statistics, along with some additional improvements.
Added new post-match 'Advanced Stats' screen
Added a new post-match breakdown of credits earned
Added new post-match XP progression bar
Fixed bug where no notification was displayed for dropped Equipment Cases in post match screen
Weapon Stats
Weapon Stats in your Profile are now being recorded again, after a change to the codebase left them unable to log data. Sadly, as the system was not logging during the down time, your stats for that period can't be retroactively added to your profile.
As before, Merc Ability Weapon Stats are not being recorded. We will be removing these from the profile section in a future update.
Updated Telemetry System
In a recent Developer Update video we talked about the upcoming changes to our in-game telemetry system.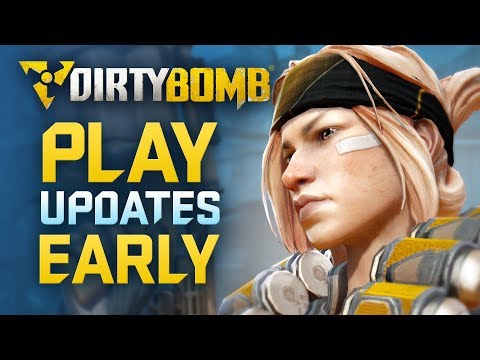 This system allows us to drill down into game data; looking at Merc usage and effectiveness, weapon usage and accuracy and much, much more. We're happy to announce that the system is online in this update, and we'll be combining the results with your feedback and our own experience to better balance weapons, Mercs and more.
Jackal's Eve Changes
Added x5 and x10 Jackal's Eve Equipment Case bundles to the Store
Fixed bug where Pumpkin Trinket sound wasn't audible for other players
Javelin Changes
We are continually monitoring Javelin's performance in game and community feedback. This is an additional round of tweaks, but expect more changes in future updates.
Reduced speed of Guided mode projectile from 1400 to 1360
Reduced speed of Standard mode projectile from 2200 to 1980
Increased charge time from 1.0s to 1.2s
Other Changes
Added a new system notification to the chat when a player joins a match in progress
Improved contrast on Daily Play Rewards screen
Improved alignment of ability icons in Merc profile
Added Daily Play Missions for Guardian and Javelin
Tweaked Server Browser image
Removed access to Get, Getall and Set commands in the developer console to prevent exploits
Fixed bug where Skyhammer's Airstrike directional indicator was sometimes not visible
Fixed bug where Arty's laser designator would be invalid when targeting overhanging geometry
Fixed bug where selecting 'Crafting Kits x10' would link to 'Crafting Kit x1' store page
Fixed bug where the Assault Course pop-up is not displayed for new users after playing a match for the first time
Fixed bug where Guardian's Sky Shield drone wouldn't orientate to point the laser
Fixed bug where one of Guardian's Sky Shield drone legs would excessively clip in to level geometry
Fixed inconsistent Merc Swap notification when switching between Merc slots
Fixed bug where leaving a match just after the result screen would cause the UI to malfunction