New Dev Video: Phantom Improvements
Hey all,
Phantom's getting some more tweaks! Want to know what? Check out the video..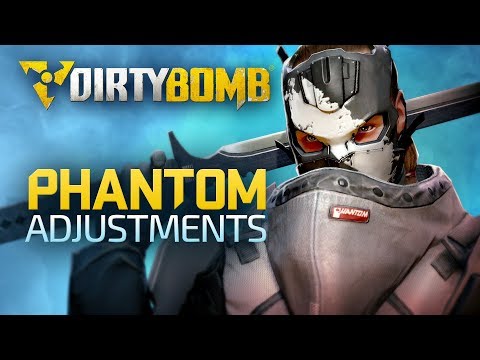 Official Dirty Bomb Forums: http://forums.dirtybomb.com/
Official Dirty Bomb Reddit: https://www.reddit.com/r/Dirtybomb/
Official Dirty Bomb Twitch:
Community Spotlight: 'Skillset of a good DB player P2: Gamesense' by Kompot:
Subscribe to us on YouTube: https://www.youtube.com/user/dirtybombgame/videos
Like us on Facebook: https://www.facebook.com/DirtyBombGame/
Follow us on Twitter: https://www.twitter.com/DirtyBomb
Enjoy!
shoe.