New Ask the Devs Video: December 12th
Hey all!
In our last dev video we let you know of a new video series we wanted to try out where you send us your questions and we'd get our devs to answer some of them for you. This is the first of those videos so be sure to let us know what you think!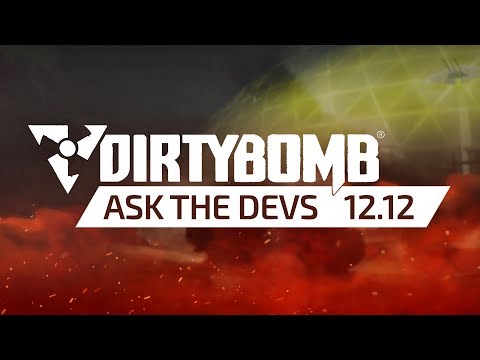 Subscribe to us on YouTube: https://www.youtube.com/user/dirtybombgame/videos
Like us on Facebook: https://www.facebook.com/DirtyBombGame/
Follow us on Twitter: https://www.twitter.com/DirtyBomb
Enjoy!
shoe.